The following one-pagers are intended to support employers on offering commute solutions and programming for employees.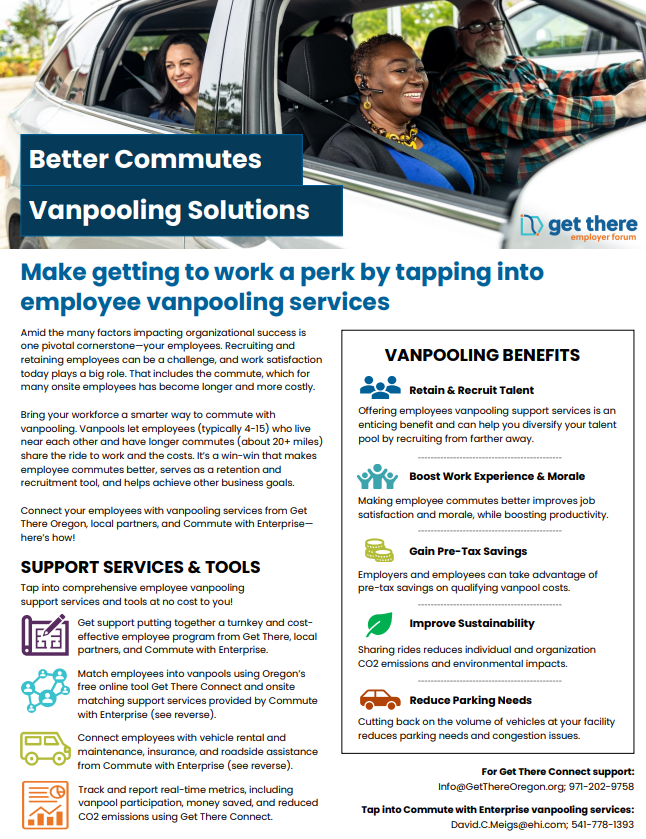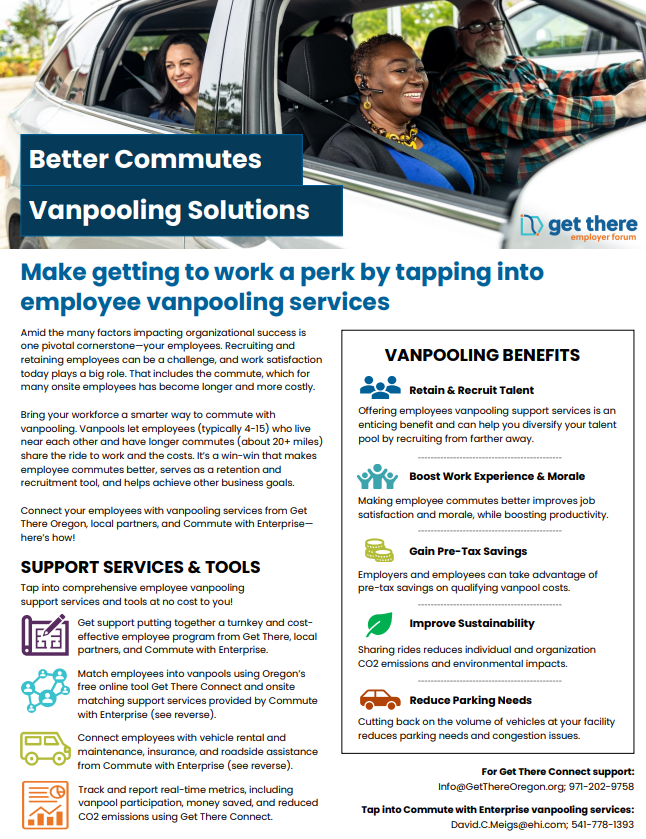 Better Commutes Vanpooling Solutions
Amid the many factors impacting organizational success is one pivotal cornerstone—your employees. Recruiting and retaining employees can be a challenge, and work satisfaction today plays a big role. That includes the commute, which for many onsite employees has become longer and more costly.
Download this one-pager about turning commute problems into a competitive work perk by connecting your employees with vanpooling services provided by Get There Oregon, Commute with Enterprise, and local partners at no cost.
Download
---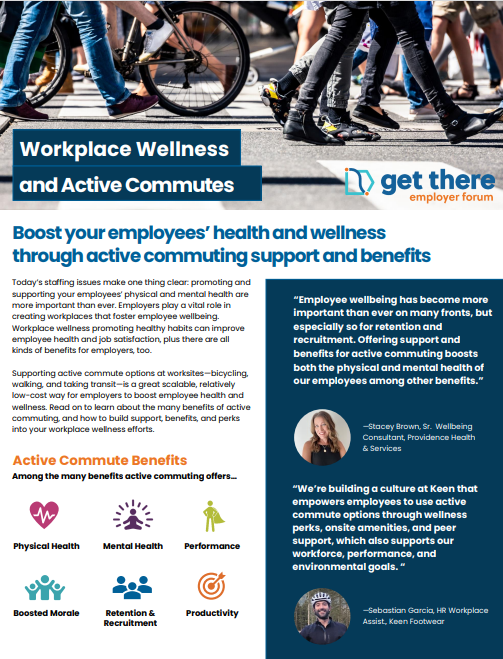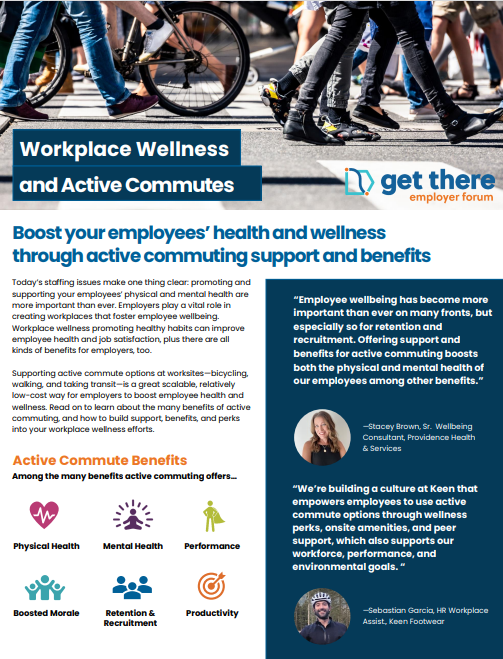 Workplace Wellness & Active Commutes
Today's staffing issues make one thing clear: promoting and supporting your employees' health is more important than ever. Supporting active commute options can improve employee health and wellness, as well as boost staff retention and talent recruitment. Download this one-pager about the benefits of active commuting for both employers and employees and how to build support, benefits, and perks into your workplace wellness efforts.
Download
---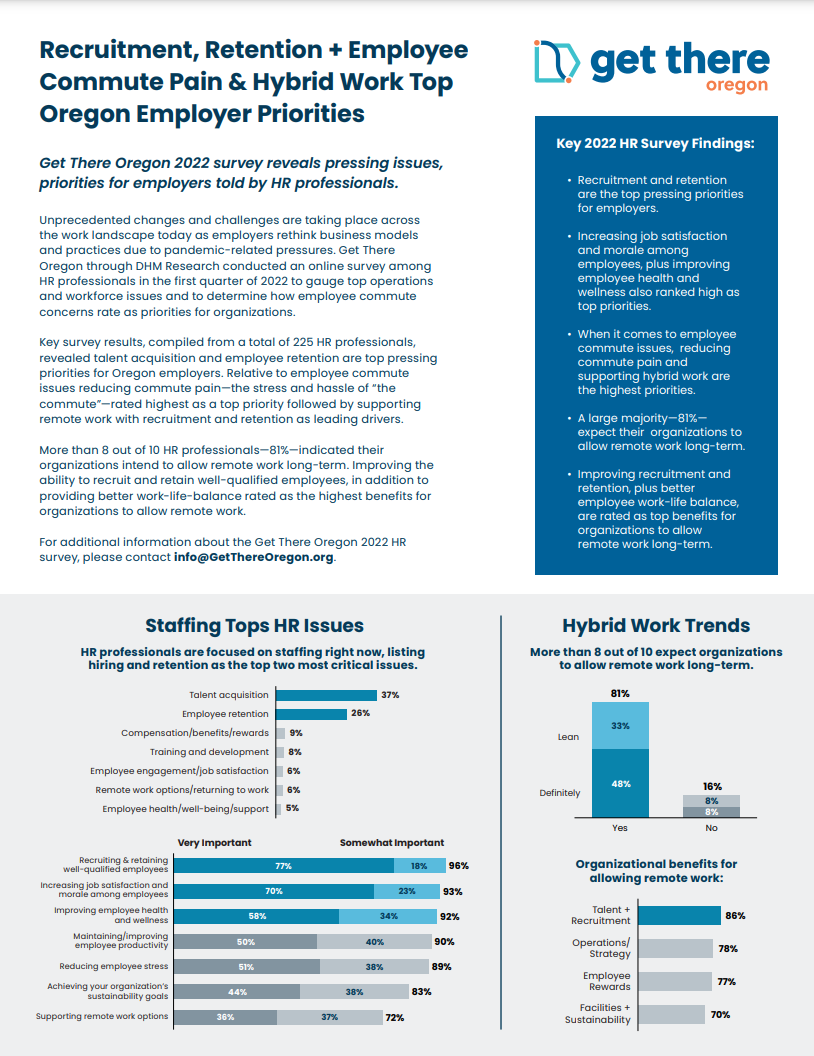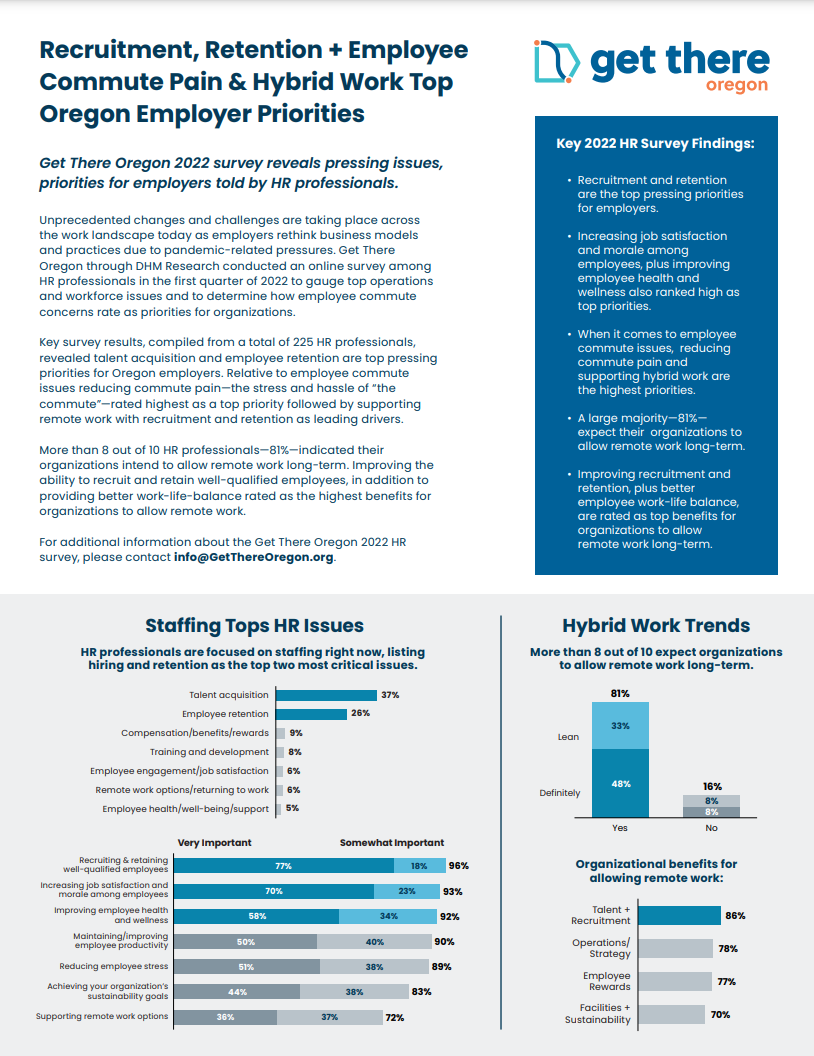 Recruitment, Retention + Employee Commute Pain & Hybrid Work Top Oregon Employer Priorities, Survey Says
"Commute pain"—the stress and hassle of the commute— was revealed in a survey as a top priority for employers relative to recruitment and retention, followed by supporting remote work. Get There Oregon conducted an online survey among HR professionals in the first quarter of 2022 to gauge top operations and workforce issues and to determine how employee commute concerns rate as priorities for organizations.
Download
---