Skip traffic and find a better way to go before you head out the door! The resources below have what you need for up-to-date traffic, construction, and road closures information to help you get there.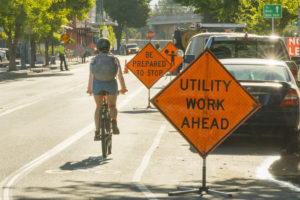 Join a carpool, vanpool, bikepool, or find your walk, bike, or transit route. Get There has it all! You can even use Get There Connect to see how much money you save by changing up your commute.
The Oregon Department of Transportation's Trip Check website provides information on weather and road conditions as well as live traffic throughout the state.
Want to make a trip out of town but don't want to drive? With Northwest, Cascades, Eastern and Southwest routes, POINT can get you out of town and back at very little cost.
Amtrak Cascades is a fun, efficient, and cost-effective way to get around the Pacific Northwest. It includes stops in Vancouver, British Columbia, Seattle, Portland, Eugene, and more.