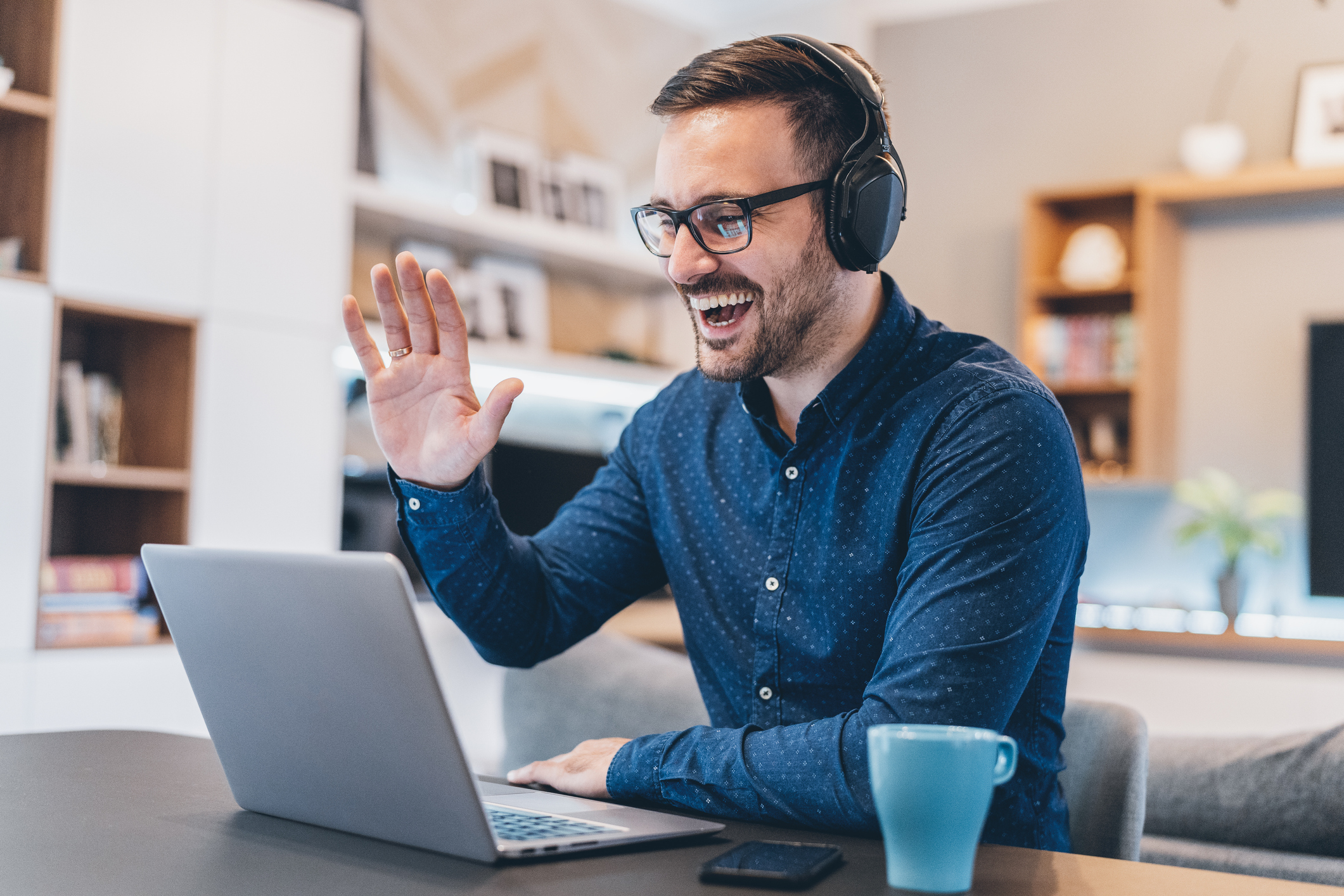 Explore resources provided below on working from home.
Boost your productivity, connect virtually, and stay healthy!
Keep your routine and dress as if you were going into work. 

Make a list of what you want to accomplish each day. 

Be clear about your working hours.

Create a designated workspace to limit distractions and so your job doesn't intrude into the lives of other members of your household.

Purchase noise cancelling headphones or earbuds.

Keep your workspace at arm's-length after hours.

Utilize video communications more than you normally would

—

seeing people will keep you feeling connected. Check out great options in the table below.

Don't forget to take lunch

away

from your workspace.

Move around, stretch, or have an impromptu dance party to get some steps and reduce your stress!

Interested in your impact? Track your money and carbon savings by logging your telework trips on GetThereOregon.org.
Reduce neck and back pain while working from home with these tips:
Remember to get up and walk around during the day or make time to exercise because you'll not have the need to move around to see people or walk to conference rooms like you normally would do.

If you don't have an office chair and a desk, use a dining table and straight back chair. The couch and other super-soft seating can make you slouch.

Get up and move at least once an hour. 

Have your monitor at about eye level in order to prevent your neck from extending up or down.

Hips and knees should be slightly more open than 90 degrees.

Upper arms should be relaxed and vertical from shoulders to elbows. Wrists should be flat and straight. 

To prevent glare and eye strain, position screen(s) perpendicular to windows. 

Connect a keyboard and monitor to your laptop if possible to avoid slouching, straining your eyes, and looking down.
WiFi Tips
Optimize your WiFi while working from home using these simple tips from Comcast Business. Want more WiFi tips? Check our WiFi Optimization Zoom Cast with 25-year Comcast Business technician, Edwin Pereira.
Teleconference Tools
There are a variety of teleconference tools and software available for free or at a minimal cost. Many of the options below have free options, with limited features and capacity. The platforms that are free or offer a free option include: Freeconferencecall.com, Skype, Uber Conference, and Zoom. The table below outlines the benefits of different video and audio conferencing options.