Join Get There Oregon and their partners in the Portland metro region for a series of webinars aimed at helping local employers navigate employee commute benefits and the transition back to in-person worksites. 
These free one-hour lunchtime webinars will allow business owners, managers and HR professionals to hear from their peers about how they are making the commute trip easier for their employees, and preparing for a successful transition back to workplace commuting post-COVID. Topics include:
Commute Benefits for Every Budget – May 11 at 12pm
Hop In! How Shared Rides Boost Staff Benefits – June 15 at 11am
Fresh Solutions for Flexible Workplaces – July 21 at 12pm
Promoting healthy workplaces through commute options – TBD
Even if your workplace continued to operate in-person throughout the pandemic, as more workplaces transition to full time and hybrid worksites the predicted increase in traffic will impact your employees. Learn how commute programs and workplace policies, like pre-tax transit benefits, mobility subsidies and flexible workspaces, can benefit you and your staff and increase employee retention.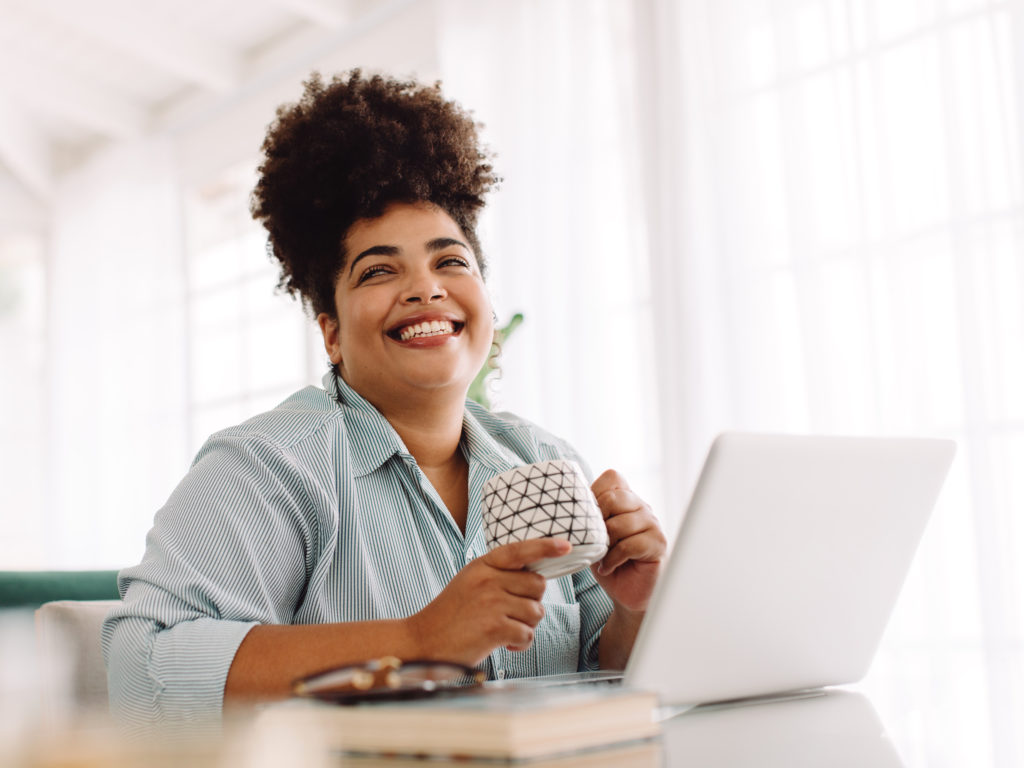 Date: July 21, 2022
Time: 12:00pm
Trying to find your new workplace's new state of normal? Get There Oregon and partners are bringing
together local business leaders to discuss how they are transitioning for a future that includes hybrid, remote, and on-site work and making better commutes for their employees.
This webinar will bring together leadership from three major, local employers to discuss how they are transitioning for a future that includes hybrid, remote, and in-office work.
Webinar Recording
Moderator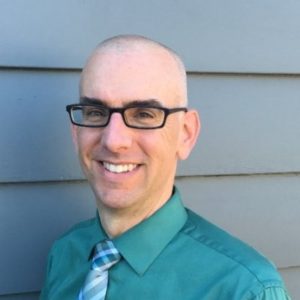 Jeff Pazdalski
Jeff is Executive Director of Westside Transportation Alliance (WTA), a nonprofit that provides member organizations and their employees information, incentives, and assistance to encourage transportation options use, including transit, carpooling, vanpooling, bicycling, and walking, for commute trips in Washington County. WTA creates customized services to meet the unique needs of businesses and their employees, and manages incentive programs that are open to anyone that lives or works in Washington County. Jeff has more than 25 years of nonprofit leadership experience, and he serves on the Board of Directors of the Transportation Options Group of Oregon. Jeff's passion for promoting transportation options was sparked when he previously spent nearly eight years relying on bicycling, walking, and transit for commuting to work and getting his kids to school.
Featured Panelists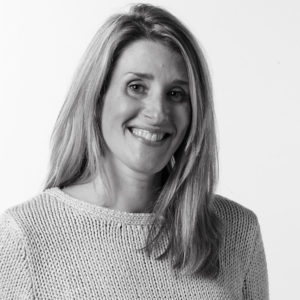 Cassie Buckroyd
Cassie is currently the Sr. Manager of Total Rewards Experience at Columbia Sportswear Company (CSC). She has worked at CSC for 8 years and started as the company's first Wellness Program Manager growing the corporate wellness program from inception to what is currently a global initiative and cornerstone of total rewards and talent programs. Cassie's current team is focused on delivering impactful Total Rewards programs across CSC's diverse workforce using CSC's Total Rewards Philosophy and 5 Pillars of Wellbeing to drive program design and delivery.
Cassie currently resides in Portland, OR. She was born and raised in the Willamette Valley of Oregon and received her Master of Public Health degree from Portland State University and Bachelor's degree at Oregon State University. She serves on the Board of Directors for two local nonprofits — as Board Chair for the Westside Transportation Alliance, and as the Personnel Committee Chair for Adelante Mujeres.
In her free time, she can mostly be found in the outdoors, hiking and backpacking around the Pacific Northwest and beyond.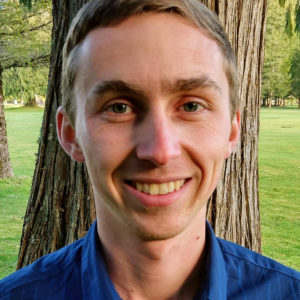 Eric LoPrete
Eric LoPrete is the Sustainability Education Coordinator at Washington County. In this role, Eric helps educate County staff and community partners on sustainability topics such as climate change, energy efficiency, environmental justice, and transportation options. To help support a hybrid work environment, Eric transitioned all the County's sustainability education opportunities to a virtual format, including live Sustainability Series events and at-your-own-pace online learning modules. Eric has a Master's in Sustainability from Arizona State University and served as a Peace Corps Volunteer in Paraguay before returning home to Oregon.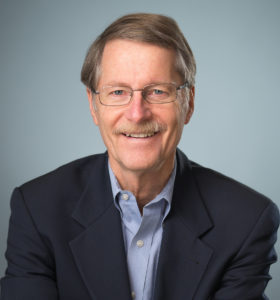 Dave Vernier
Dave Vernier founded Vernier Software in 1981, when he was a Hillsboro High School physics teacher. The company, now Vernier Software & Technology, just celebrated their 40th anniversary. They employ about 105 people in Beaverton, Oregon. They produce sensors, interfaces, software, books, and related equipment for science teachers. Vernier products are using in over 130 countries. Dave is still involved on a daily basis promoting the use of Vernier products in STEM education. Vernier Software & Technology has received numerous awards, and has been named "One of the Best 100 Places to Work in Oregon" over 20 times, and Best Green Workplaces every year since that competition started.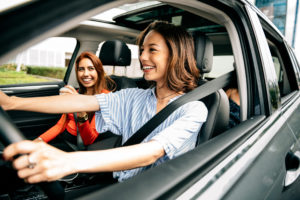 Date: June 15, 2022
Time: 11:00am
Employers face unprecedented staffing challenges today between "The Great Resignation" and skyrocketing fuel prices that make employee commutes even more painful. Notwithstanding the COVID crisis, employee commutes have steadily gotten longer not only due to traffic congestion but farther distances traveled for work. Shared commute solutions—carpooling and vanpooling—can give employers a competitive edge to retain and attract talent, especially onsite shift workers that can't use transit and other options. And there are rideshare resources, tools, and services available for employers and their employees to use at no or little cost.
Join Get There Oregon and partners in the next free Thriving Workplaces Webinar Series installment on June 15: Hop In! How Shared Rides Boost Staff Benefits.
Webinar Recording
What you'll learn
Advantages + benefits of shared commute solutions—carpooling and vanpooling—for employers and onsite employees
Find out how to tap into Oregon's free online trip planning and rideshare matching tool, Get There Connect, to make your employee commutes better and serve critical business needs
Get insights and ideas from Oregon-based manufacturer and distributor Bob's Red Mill on employee shared commute options engagement strategies and programs
Learn about employee + employer vanpooling benefits, including cost savings, pre-tax incentives, and government subsidies
Find out how Commute with Enterprise sets up and supports commuter vanpools (vehicles, 24/7 roadside assistance, maintenance and insurance included) at no or little cost to employers
Featured Panelists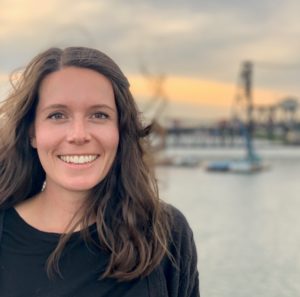 Sydney Cape
Get There Oregon Coordinator & Programs Specialist at Alta Planning + Design
Sydney serves on Get There Oregon's employer support and commuter engagement team through Alta Planning + Design. Among her responsibilities she provides technical support for Oregon's free online trip planning and rideshare matching tool, Get There Connect. Sydney also acts as a liaison between local transportation providers, employers, and commuters to ensure ready access to resources and services. Plus, she plays a lead role in Get There's statewide employer and commuter program activities that includes the annual Get There Challenge held in October.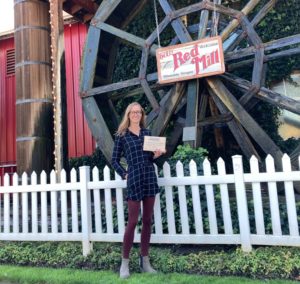 Julia Person
Sustainability Manager at Bob's Red Mill
Headquartered in Oregon with manufacturing and distribution operations that serve national and global markets, Bob's Red Mill produces over 400 natural foods products. Demand for Bob's products has steadily grown, requiring the manufacturer to expand production and, consequently, its workforce. People are central to the core values that guide Bob's operations as is to the company's commitment to sustainability. As Sustainability Manager, Julia combines Bob's people and sustainability priorities to enhance operations, while meeting production needs and upholding company standards. She leads Bob's newly launched sustainable employee commute options program that leverages Get There Oregon's free tools and resources. Promoting carpooling among day and night onsite shift workers is the one of the program's top goals.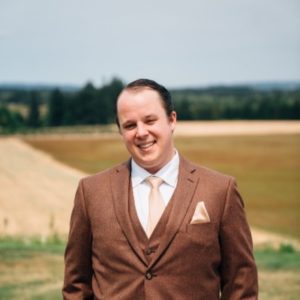 David Meigs
Sales & Support Executive at Commute With Enterprise
Commute with Enterprise, a division of Enterprise Rent-A-Car, is the largest vanpool provider in North America with services that include setting up and managing vanpools for commuters and employers alike. Enterprise helps make vanpooling easy by organizing vanpools among commuters, plus providing vehicles, 24/7 roadside assistance, maintenance and insurance. David works across Oregon, Washington, and Alaska to make commutes better for onsite employees through vanpooling, while boosting retention and recruitment for employers.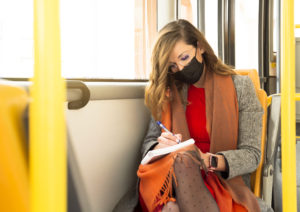 Date: May 11, 2022
Time: 12:00pm
Are you looking for ways to attract and retain talented employees without breaking the bank? How about ways to improve morale and engagement? This webinar will feature area employers that are offering commute programs on a budget with low-cost and no-cost transportation incentives that meet employee's needs. Two employers with varying work environments, employee schedules, and transportation situations will be showcased, plus TriMet will review the basics of commute benefits for your workplace.
Webinar Recording
Speakers
Adriana Britton
Transportation Options Coordinator, TriMet
Adriana Britton is the Transportation Options Coordinator with TriMet, leading the agency's employer and college outreach programs. Adriana works with employers of all sizes with transportation programs to fit their and goals ease their employees' daily commutes. Prior to joining TriMet, Adriana worked in sales and public relations in the technology industry. As a frequent transit rider, walker and runner, Adriana loves working in the transit industry and helping people find a better commute.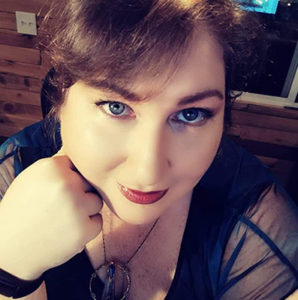 Aurora Sanquilly
Director of Finance, Ace Hotel
Aurora Sanquilly is the director of finance at the Ace Hotel in Portland, where she is responsible for finance and human resources. This includes recruitment and retention strategies for staff commuting into the Pearl District where parking is expensive and difficult to access. Aurora is a strong advocate of offering generous benefits and wages to meet employees' needs. She loves being a part of the team at the historic Ace Hotel as they work together to recover from the impacts of the pandemic and revitalize Portland's downtown.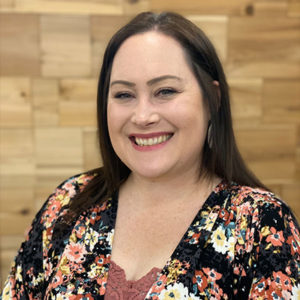 Cat Souder
Employment Program Manager, Relay Resources
My team and I are the first people you meet at Relay Resources. We manage the employment side of Relay and fulfill the hiring needs of each department. Our Employees Experience is very important to my team and we work together to ensure our employees and new hires have what they need to be successful. My team works closely with Je Kennedy during the hiring process to ensure our new hires have access to transportation options that meet their needs. I love what I do because I get to work with our community and assist in providing meaningful work that changes and enhances lives!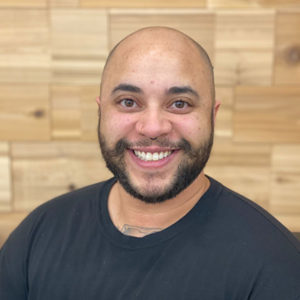 Jetamio Kennedy
Employee Resource Specialist, Relay Resources
I help our Employees obtain community resources and manage the TriMet Hop card program here at relay. Our employees have differing levels of need when it comes to transportation. TriMet's various Transportation options have removed a very limiting barrier for our employees. I love working with and supporting others, in my role that's what I get to do every day.